Neurosurgery And What You Need To Know About It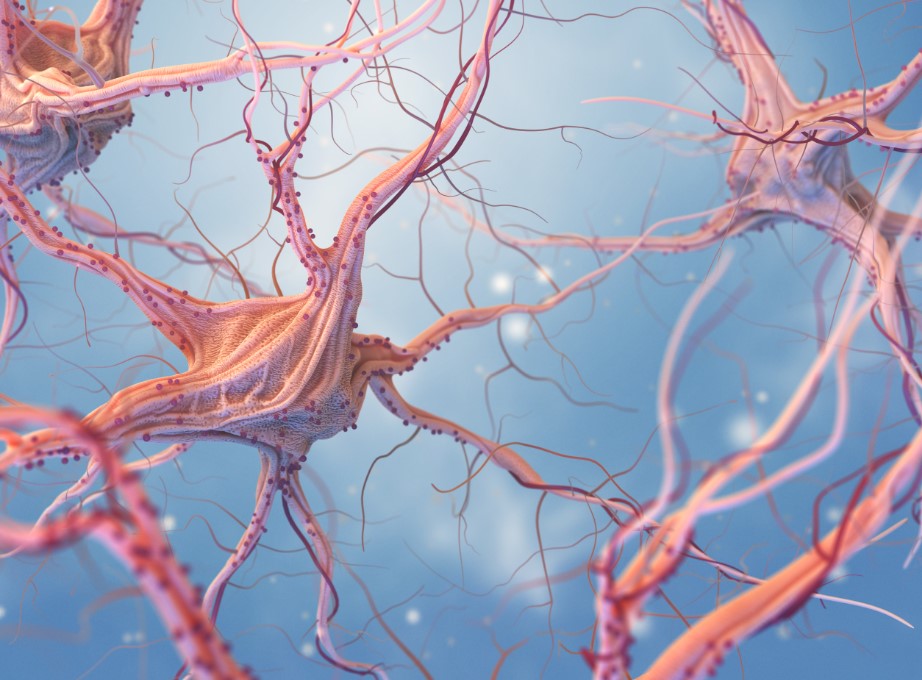 The term neurosurgery is short for neurological surgery, the medical specialty that involves surgical management of problems that affect the brain, spinal cord, and peripheral nerves.
Some of the conditions neurosurgeons treat include brain tumors, hernias, head injuries, seizure disorders, and spinal fractures.
The difference between neurosurgery and neurology is that neurologists do not perform surgery.
Neurosurgeons are trained to perform surgery if needed, but they also treat patients with non-surgical methods, including medication and physical therapy.
WHEN DO YOU NEED NEUROSURGERY?
Neurosurgery may be needed in cases of trauma.
Surgeons attempt to remove bullets and minimize blood loss in cases of gunshot wounds, but these injuries are often fatal or may leave patients with seizures or other problems with movement or feeling.
Injuries to the spinal cord can also cause partial or complete loss of movement or feeling and loss or problems with bladder and bowel function. 
Neurosurgery may be able to mitigate or resolve these problems, depending on the nature of the injury.
Neurosurgery also can help with the management of chronic conditions.
Patients with persistent neck and back pain who have not found relief might ask their primary care physicians for a referral to a neurosurgeon.
For example, persistent pain in the lower back (the lumbar spine) may be caused by compression of the nerve root.
Some types of neurosurgery can relieve this compression, which may help relieve the pain.
Besides, neurosurgery can help patients with seizure disorders such as epilepsy.
For some patients, neurosurgery can reduce the number of seizures they have or reduce the severity of the seizures.
Not all epilepsy patients are good candidates for neurosurgery; before surgery, patients undergo brain scans and memory and psychological tests to determine whether they can benefit from the surgery.
Children with spinal curvature disorders can often benefit from neurosurgery.
For example, scoliosis can be treated with a neurosurgical procedure to straighten the spine and align it with the child's shoulders and hips.
Neurosurgery also can be used to treat spinal conditions associated with scoliosis in children, including spinal cysts or spinal cord compression.
Neurosurgery is used to treat many types of brain injuries and conditions.
Sports-related injuries such as concussions may not be serious enough to require neurosurgery. Still, a neurosurgeon may be involved in managing care for a patient with a traumatic brain injury from sports or other causes.
Other brain injuries managed by neurosurgery include hydrocephalus, in which an excess of cerebrospinal fluid builds up in the brain.
SUBSPECIALTIES
Neurosurgery, like most medical specialties, encompasses several subspecialties.
For example, cerebrovascular neurosurgeons manage disorders involving the blood flow in and around the brain, and procedures include treating aneurysms or malformations in the brain.
Spinal neurosurgery focuses on spinal deformities. General neurosurgeons often treat patients with epilepsy.
Pediatric neurosurgeons focus on children, and they may treat seizure disorders, spinal malformations, and neck and back pain with a combination of surgical and nonsurgical strategies in young patients.
BEING A NEUROSURGEON
A neurosurgeon is a physician trained to specialize in diagnosing and treating central and peripheral nervous system disorders. The popular but inaccurate term is a brain surgeon.
Neurosurgeons diagnose and perform surgery on such disorders as congenital (present at birth) abnormalities, tumors, vascular (blood vessel) disorders, brain and spine infections, stroke, and degenerative diseases of the spine.
DEMOGRAPHICS
As of 2017, approximately 3 500 neurosurgeons were licensed to practice in the United States. Given the U.S. population, this works out to one neurosurgeon for about every 86 000 Americans.
DESCRIPTION
Neurosurgeons treat almost exclusively by surgery.
Specific disorders that are treated include abnormalities present from birth, injuries due to trauma, tumors, vascular disorders that affect the brain (e.g., Parkinson's disease, epilepsy), brain or spine infections, accumulation of cerebrospinal fluid in the brain, stroke, and diseases that cause the degeneration of the spine.
Despite the long and difficult operations, and the potentially disrupted schedule required to manage emergencies, most neurosurgeons report a high level of personal satisfaction from their work.
To become a neurosurgeon, a doctor who has completed four years of medical school must complete a surgical internship lasting 6 months to a year in a surgery department, followed by several years of neurosurgical residency training before becoming state-licensed and board-certified by the American Board of Neurological Surgery.
Some neurosurgeons then continue their education and complete fellowships in subspecialties of neurosurgery, such as pediatrics.
Neurosurgery is one of the most demanding surgical specialties, requiring at least six years of training beyond the four years of medical school.
Surgical residents must complete a minimum of 72 months as full-time residents enrolled in a program recognized by the American Board of Neurological Surgery (ABNS).
The 72 months must include 3 months of clinical neurology and 42 months of core clinical neurosurgery; 21 months must be taken in one institution and 12 months with senior resident responsibility.
The neurosurgeon must then pass a primarily written examination, followed by a three-hour oral examination that must be taken within five years of completing the residency.
Neurosurgery programs can be approved by the ABNS for up to 84 months of training: 72 months for clinical and didactic education and 12 months for research or subspecialty training.
The one-year subspecialty fellowship programs recognized by the ABNS as of 2016 include neuro-oncology, spinal surgery, epilepsy surgery, functional neurosurgery, cerebrovascular surgery, and pediatric neurosurgery.
The Accreditation Council on Graduate Medical Education (ACGME) recognized 101 accredited fellowship programs in neurosurgery in the United States and Canada for 2015-2016 with an enrollment of nearly 2000.
FUNCTION
Neurosurgeons can specialize in one facet of the nervous system. Subspecialties include the brain, peripheral nerves, spinal cord, and cerebrovascular system located outside of the brain.
Another duty of a neurosurgeon is to be the leader of the surgical team that often is made up of many people.
A surgical team is necessary because surgery on the brain and spinal cord can be complex and lengthy.
Other surgeons, nurses, and specialists who use imaging techniques, such as computed tomography (CT) scans, magnetic resonance imaging (MRI), and positron emission tomography (PET), are often needed.
The neurosurgeon is the hub at the center of the team.
BENEFITS
A neurosurgeon must be skilled surgically and must have the knowledge to interpret scientific information from various imaging techniques and other sources.
The image information can provide clues as to how an operation should proceed in terms of the route into the brain or spinal cord to reach the site of the problem.
A neurosurgeon also needs to be adept at visualizing the surgical site three-dimensionally.
Understanding the three-dimensional relationships of the tissue, nerves, blood vessels, and other components is vital to surgical success.
Expertise in anatomy and physiology is essential.
PRECAUTIONS
In the era of microsurgery, the surgical route is not nearly as invasive as in past generations. This does not mean the surgery is routine or easy.
Great care and skill are needed to avoid damage to nontarget brain tissue that could be catastrophic for a patient.
PREPARATION
Becoming a neurosurgeon is a long process that involves a great deal of training.
Premedical education that includes organic chemistry, biology, physics, English, and mathematics is necessary.
This involves graduation from a four-year academic program at a college or university.
This is followed by four years of medical school, one year as a general surgery intern, five to seven years as a neurosurgery resident, and, for some, a fellowship to gain further training in an even more specialized area of neurosurgery (e.g., pediatric neurosurgery, radiosurgery).
Some jurisdictions also require neurosurgeons to pass an examination of the American Board of Neurological Surgery (ABNS).
The culmination of the approximately 15 years of training and experience is becoming licensed to practice neurosurgery.
In the United States, board certification is granted by the ABNS.
The arduous training, intense nature of the job, and very high medical insurance costs that are necessary are well-compensated financially. In 2016, the median salary for a neurosurgeon in the United States was $559 225.
RISKS
Neurosurgeons have great power to help patients, as well as to hurt them. The latter is typically the tragic result of an operation that goes awry.
A recent case in the United States provides a compelling example.
On February 20, 2017, a jury in Dallas, Texas, sentenced 44-year-old former neurosurgeon Christopher Duntsch to life in prison for a series of incorrect spinal surgeries on 32 patients that killed two and left two paralyzed.
His mistakes included improper placement of surgical screws and plates, cutting a major vein, and operating on an incorrect location in the spine.
His defense was surgical incompetence; the evidence, however, convinced the jury that Duntsch had deliberately hurt patients entrusted to him for treatment.
QUESTIONS TO ASK YOUR DOCTOR
Could you explain my surgery to me in terms I understand?
What are the risks of the surgery?
How dangerous is the surgery?
How experienced are you with this surgery?
What is your success rate with this surgery?
Is my surgery necessary, or are there other options available?
How long will I be hospitalized after the surgery?
Do I have to do anything beforehand?
What will my recovery be like?
What might happen if I do not have the surgery?
KEY TERMS YOU MAY WANT TO KNOW
Ablation— Surgical removal of tissue.
Central nervous system— The nervous system is comprised of the brain and spinal cord.
Computed tomography— A type of x-ray in which a three-dimensional picture of the head is created by scans done at many different angles. The data are combined to produce a detailed, cross-sectional image.
 Magnetic resonance imaging— Imaging that uses magnetic fields and radio waves instead of x-rays. The imaging data is processed by computer software to provide detailed images.
 Microsurgery— Surgery is done using miniaturized instruments inserted through a small incision, often using microscopic examination.
 Peripheral nervous system— The nervous system outside the brain and spine.
Positron emission tomography— An imaging technique that detects radioactive emissions from a tracer molecule introduced into the body combined with a biologically active molecule.
Residency— A stage during medical training where a physician practices while being supervised by a more senior and licensed physician.
Vasculature— Arrangement of blood vessels in organs or the entire body.
Resources
BOOKS
Greenberg, Mark S. Handbook of Neurosurgery. 8th ed. Stuttgart: Thieme, 2016.
Wickens, Andrew P. A History of the Brain: From Stone Age Surgery to Modern Neuroscience. London, UK: Psychology Press, 2015.
PERIODICALS
Mechtler, Laszlo L., and Kaveer Nandigam. "Spinal Cord Tumors: New Views and Future Directions." Neurologic Clinics 31, no. 1 (February 2013): 241–68.
Seki, Toshitaka, Kazutoshi Hida, and Syunsuke Yano, et al. "SurgicalOutcomes of High-Grade SpinalCordGliomas." Asian Spine Journal 9, no. 6 (December 2015): 935–41.
Stefini, Roberto, Giacomo Esposito, and Corrado Iaccarino, et al. "Use of 'Custom Made' Porous Hydroxyapatite Implants for Cranioplasty: Postoperative Analysis of Complications in 1549 Patients." Surgical Neurology International 4, no. 1 (2013): 12–7.
ORGANIZATIONS
American Association of Neurological Surgeons (AANS), 5550 Meadowbrook Drive, Rolling Meadows, IL, United States, 60008-3852, (847) 378-0500, Fax: (847) 378-0600, (888) 566-AANS (2267), info@aans.org, https://www.aans.org .
American Neurological Association, 1120 Route 73, Suite 200, Mount Laurel, NJ, 08054, (856) 380-6892, http://www.aneuroa.org.