Best Elder Care Safety Products
The American population is rapidly aging. In fact, a recent article published by the United States Census Bureau mentioned that over the next ten years, the size of the population 65 and older would grow by 17 million.
This means that by 2030, one in five Americans will belong to this age group. What this inevitable trend translates to is the growing demand for institutions that can provide quality care to the elderly.
Whether you are learning to care for your elderly parents at home or considering starting your own home care business, there are some things that you need to invest in.
The equipment needed often depends on the type of services you plan to offer. These will likely involve some games or activities, basic first aid and sanitation supplies, and probably some basic mobility equipment like walkers or canes. Specifically, the things you'll need are:
Bottom wiping aids
One of the most challenging aspects of delivering senior care is bathing and hygiene. Not only because this is physically strenuous for carers, but also because it can be emotionally challenging for the very people who require assistance.
This is where the right bottom wiping aid can come in handy. After all, such products can make it significantly easier for carers to aid seniors in practicing personal hygiene.
In some cases, they can even allow older adults to regain some degree of self-independence. Most of the bottom wiping aids available on the market are carefully and ergonomically designed, making them easy to work with.
They are also typically made of lightweight material that can extend from 14 inches to 22 inches. Some bottom wiping aids are also foldable and can easily fit in a carers' ready bag.
Exercise equipment
There are many reasons why a lot of seniors choose to skip exercise. Aside from the chronic pain that makes it incredibly difficult for them to move around, most of them harbor the understandable fear of falling.
This then leads to the development of habits and behaviors that encourage a sedentary lifestyle. When people, regardless of age, begin subscribing to a sedentary lifestyle, their tendency to develop various health issues significantly increases.
For instance, people who sit for an extended period of time have a higher risk of developing heart disease and diabetes.
One of the things you can do to encourage seniors to engage in physical activities and overcome falling fears is to invest in several exercise equipment. Some of the exercise tools perfect for geriatrics are free weights, kettlebells, low-impact treadmill, resistance bands, and balance trainers.
Such products may be a little pricey upfront, but they can be very instrumental in helping seniors regain muscle strength and balance and, eventually, reduce their risk of falling.
Continence products
As we age, our body's muscles weaken, and this reality can sometimes make it hard for older people to control their bladder or bowel. This is the reason why you should always have some continence products within arm's reach.
Those who have light to moderate urine loss, pantyliners, pads, and guards are usually enough. On the other hand, those who deal with moderate to heavy urine loss, protective and refastenable underwear, absorbent undergarments, and fitted briefs might be more appropriate.
Aside from absorbent products, you might also have to look into other types of continence products like toilet substitutes, portable urinals, and catheters.
Having the right kind of continence product is of utmost importance because it can help reduce the risk of infection, which usually takes longer to heal among the elderly and can potentially lead to other serious problems and hospitalization.
Health and fitness trackers
As wearable tech continues to improve by the day, more and more people — especially in the field of geriatric care — are considering the multiple benefits it can offer to people of old age.
In a recent study published in the journal JMIR Mhealth Uhealth, it was found that health and fitness trackers can be an effective technology in encouraging physical activity among seniors.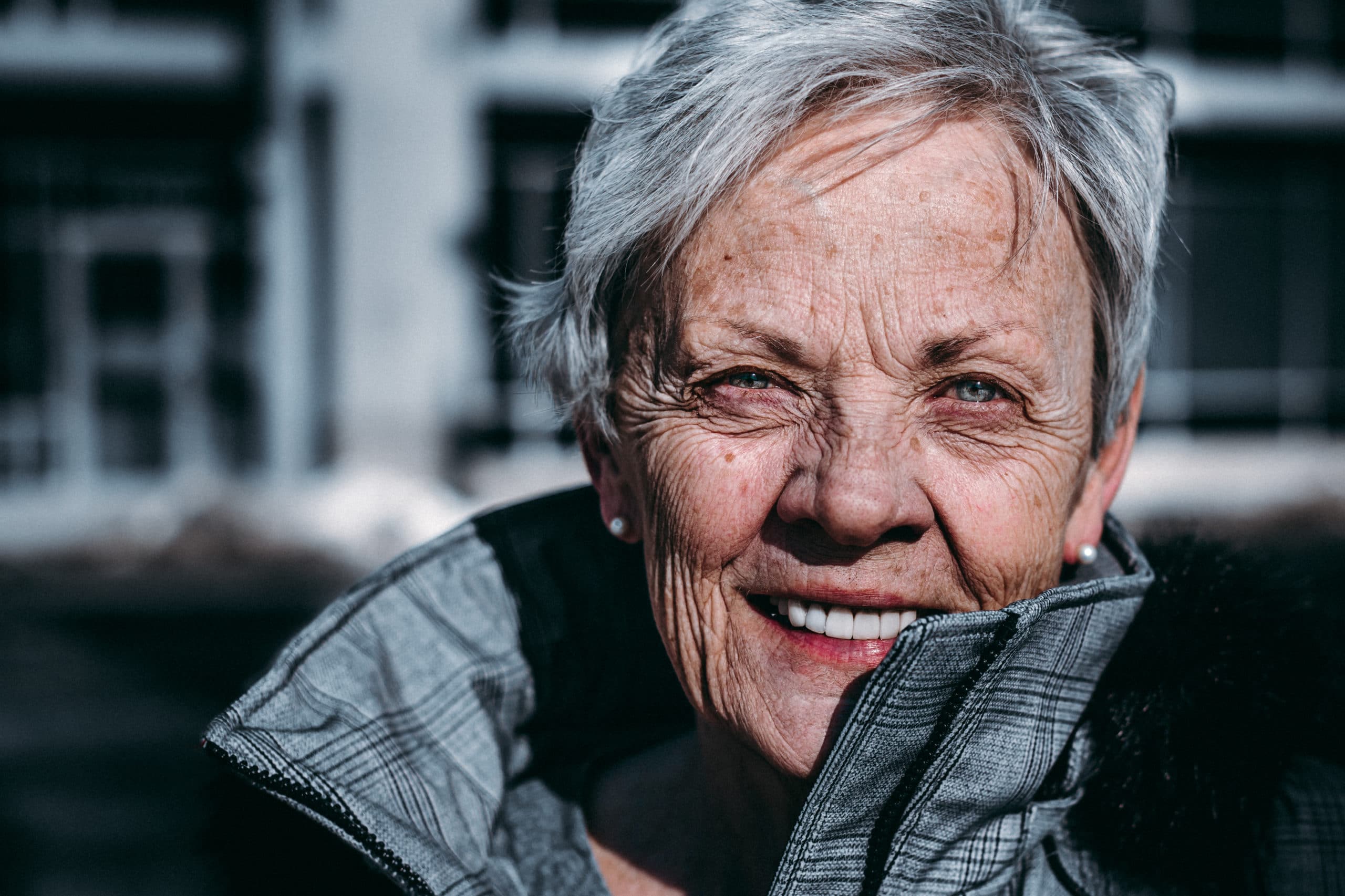 This finding is said to be especially true to those who have never tried wearing such devices. Additionally, these devices can also help carers monitor the overall help of their patient more efficiently.
When choosing a fitness tracker for the elderly, there are some things you have to consider. The first ones should be ease of use and display size. A lot of older adults face difficulties in operating overly complicated devices.
Furthermore, they usually have vision problems that make it even more difficult for them to handle technological devices. These are why it's best to stick with trackers that are easy to use and have bigger display screens than the usual ones.
Some of the other features you would also want in the tracker are heart rate monitor, sleep and distance tracking, water-resistance, and battery life.
Medical alert system
As much as carers want to be with the people they are assisting at all times; there are just some instances when they can't help but be in another room or area. This is why it is best to invest in a medical alert system.
Eldercare products such as these will not only provide carers with some peace of mind but will also ensure that seniors, even if they are alone, have access to help.
Usually, medical alert systems have a base unit and a help button pendant or wristwatch that the elders can wear. When looking for one, try to go for easy to install and use and are capable of delivering quick response times.
It would also be a good idea to stick with those that have easy-to-press buttons, great range, fall detectors, daily wellness checks, and medicine reminders.
Grab bars and non-slip mats
As mentioned, many people who are 65 and above live with the anxiety and fear of falling — and it's easy to see why they have such fear. Every year, about 30 million older people in the country experience a fall.
While regular exercise can help grow their muscles and enhance their balance, grab bars and non-slip mats can also reduce their risk of falling dramatically. These products are particularly effective in areas where the chances of slipping are great such as the bathroom.
There are two main types of grab bars: those that require installment and those that are suction based. While the installed option is preferable due to its durability, not all situations allow for it.
In this case, you can count on suction-based options that work just as well and can travel with you. Nowadays, foldable safety grab bars that can be installed near showers and bathtubs are also available.
As for the non-slip mats, it is highly advisable to choose those capable of staying grippy even when they are slicked with soap. Most of the time, mats like these have reliable vacuum suction technology that doesn't wear out even after multiple washes.
Aside from the vacuum suction technology, it would also be in your best interest to pay attention to the design. Go for those with holes, which can prevent water from pooling in your feet and serve as a hygienic drainage system.
Bottom wiping aids, exercise equipment, continence products, fitness trackers, medical alert systems, grab bars and non-slip mats are only some of the things that will increase safety and make caring for the elderly easier.
In reality, more than simply using these products, seniors in your care will need a lot more social and emotional support. For articles and products that will help you and your loved ones lead a healthier lifestyle, do check out our online store.